AMAZON BOOK PUBLISHING SERVICES
Self-Publish Your Books on Amazon KDP
Publishing a book on Amazon for the first time can be challenging for you as an aspiring self-publishing author. After months and months of writing a book, the last thing you'd want for your book is to catch dust and fail to get noticed as a result of a lack of understanding of the publishing trends.
Your stress ends here because KBook offers convenient self-publishing solutions for a successful author journey on Amazon. No need to become an expert when our team of experts is here to help.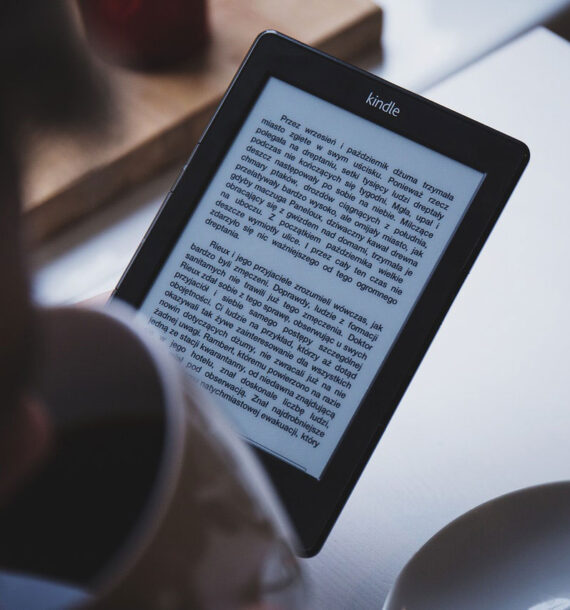 KBP Makes Your Self-Publishing Journey Easy
With the rise in self-publishing by many authors due to limited opportunities within the traditional publishing sphere, publishing on Amazon KDP is becoming tough with each passing day. To make sure you publish your book in one go, our skilled and professional editors stay with you at each step of self-publishing on Amazon.
From formatting your manuscript to choosing the right keywords and categories to setting your book price, we boost your chances of success on Amazon KDP.
Accurate formatting, attractive cover design, and smooth publishing, all under one roof that's just a click away! Get your book in front of millions of readers on Amazon today.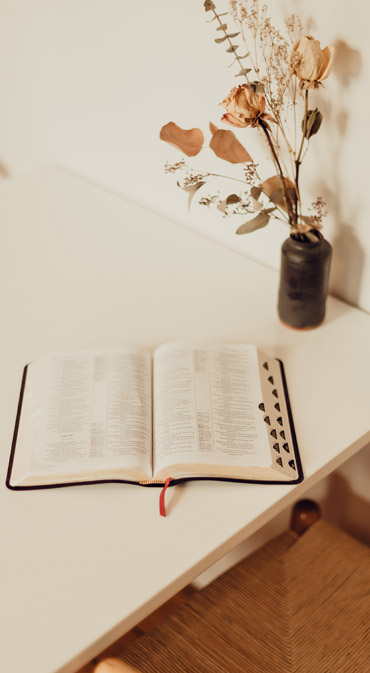 How Does Our KDP Self-Publishing Process Work?
Our experts bring years of publishing experience and understand the nuances of the industry. We know how tiring it can be to prepare a book for publication. We undergo the following steps to custom-prepare your book for a successful self-publishing journey on Amazon.
Get connected with a dedicated account manager and answer questions about your manuscript and discuss requirements.
We review your manuscript, remove all the gunk, and make it look polished according to Amazon publishing guidelines.
Our creative artists design an attention-grabbing book cover that grabs the reader's eye and represents the idea of your book.
Finally, we help you publish your book on Amazon and stay with you until your book goes live on Amazon.
Our Amazon Self-Publishing Package
At KBP, we have thoughtfully designed the self-publishing package based on what your book needs and what suits your budget. We're dedicated to providing our best in all publishing packages through high-quality and affordable Amazon self-publishing services.
GET STARTED TODAY WITH AN INSTANT AND ACCURATE QUOTE
Frequently Asked Questions
WHY DO I NEED TO FORMAT MY BOOK BEFORE PUBLISHING?
When you're done with writing and editing your book, it needs to be formatted according to the publishing guidelines by Amazon so that your book draft is up to the standards of Amazon self-publishing. Many digital publishing houses require an author to format their manuscript before showing publishing their books on their platforms. Your book needs to have that professional look from the inside and an attention-grabbing cover to ensure a smooth and consistent experience by your readers.
WHY SHOULD I CHOOSE KBOOK?
We employ seasoned professionals with experience at the most prestigious publishing houses in America, so you can rest assured that your book will be handled by a skilled and knowledgeable editor. KBook has been a leader in the publishing industry for more than ten years thanks to our reputation for integrity, objectivity, and professionalism.
CAN I ONLY MAKE DIGITAL COPIES ON AMAZON?
Though you're supposed to publish your draft as an eBook on Amazon KDP, you have an option to sell it as print books using print-on-demand technology handled solely by Amazon. As soon as you receive a book order, Amazon will print your book and ship it to the desired location. The shipping costs are calculated differently based on local or international locations.
HOW MUCH DOES YOUR AMAZON SELF-PUBLISHING SERVICE COST?
Our self-publishing package includes manuscript review, editing and proofreading, formatting, cover design, and publishing. But based on where you are with your publishing journey, you can customize the package and choose only the services you need to complete your book publishing. On average, the cost of the complete self-publishing package is $4000-$5000.
WILL YOU HELP ME PROMOTE MY BOOK ON AMAZON?
Our self-publishing package doesn't include marketing and promoting your book on Amazon hence you'll need to purchase our Amazon marketing package separately.
My previous experience with a publishing house was horrendous where the editor ghosted me, and my publisher wasn't very responsive. Ever since I heard about K-Book through a friend, I haven't looked back at my decision, and now I get all my copies edited and published by them. They're professional, responsive, and highly talented publishers.
I was looking for an attractive book cover and creative illustrations for my first-ever ebook. Needless to say, I was pretty excited about it, so I wanted someone artistic enough to handle the job for me. K-Book made my dream of an awe-struck cover design come true, and I highly recommend them.
When I completed the first draft of my book, I was in dire need of an editor who could help me edit my book to make it polished for publishing. K-Book Publishing edited and formatted my book in less than a month and helped me meet the tight deadline.
Want To Get Creative Illustrations For Your Book?
Explore our custom illustration and design packages and get illustrations that stretch your readers' imagination. Our illustrators are skilled and deliver aesthetic sketches and designs that best fit the theme of your story.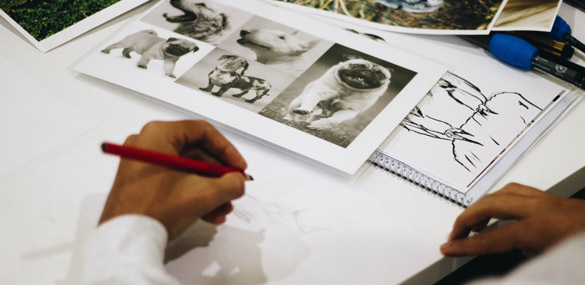 We help every author with their literary endeavour and publish their beautiful books.