Fine-Tune Your Books With Professional Editing & Proofreading
To ensure that your story and message make sense and flow smoothly, editing and proofreading serve as important steps. By providing our authors with top-notch editing and proofreading services, we help them enhance the quality and structure of their manuscripts and simplify the publishing process. KBook Publishing makes your file polished and ready to get published.
We refine your books thoroughly no matter the genre and work closely with you to exchange feedback and insight. Your final draft will appear smooth and polished which will potentially attract more and more readers to your book.
Unparalleled Book Editing To Guarantee Perfection
KBook's expert editors have been in the publishing industry for over a decade now and helped hundreds of authors edit and proofread their manuscripts according to their desired writing styles and tone. KBook has enabled 10,000+ authors in their independent publishing journeys and offered feedback and insight throughout the publishing process.
To make sure your manuscript appears polished and refined, we carry out unlimited rounds of editing until your story seems error-free. Your final edited draft will offer a seamless reading experience and will be thoroughly enjoyed by your readers.
Let KBook go through rounds of editing and proofreading and deliver you a perfectly polished, smooth, readable manuscript!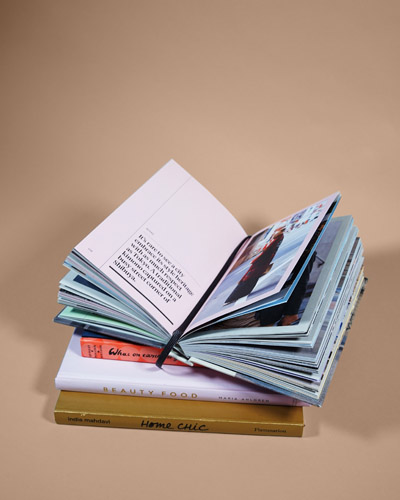 How Does Our Editing Process Work?
As experts in the publishing industry, we understand how tiring it can be to go through rounds of editing and prepare a book for publication. We make the editing process easy for you to make it custom-prepared according to your chosen writing style and theme of the book.
Get a free quote and explore our editing packages to choose the one based on your preferences.
After your purchase, we start working on your draft and keep you updated.
You'll be assigned a dedicated account manager to answer your project queries & updates.
A completely polished, technically accurate, and quality-checked file ready to be published.
What Package Is Right For Me?
We have created each editing and proofreading package with great care by choosing important elements. Explore our comprehensive packages and select the one that fits your requirements.
GET STARTED TODAY WITH AN INSTANT AND ACCURATE QUOTE
Our Book Editing Services

Developmental Editing
In case of fiction books, our first round of editing includes developmental editing where our expert editors work on the elements of storytelling, character development, plot inconsistencies, and loopholes. All this is done to ensure that your story flows smoothly and seamlessly. In nonfiction books, a developmental edit is carried out to focus on the clarity, repetitions, and references used.

Copyediting
Copyediting acts as the second round of editing after your book has been edited for major errors. Our copyeditors work on the inconsistencies, word choice, sentence flow, and language to improve the overall structure of your book. At the end of copyediting, your book will be massively free from big errors and ready to get proofread.

Proofreading
After your book draft is heavily edited for major issues, proofreading ensures a clean and polished manuscript to remove small errors like punctuation, typos, spelling, language, and grammar and make your story flow seamlessly. Our expert proofreaders have an eye for detail and catch each error attentively.

Manuscript Critique
As opposed to a round of thorough editing, manuscript critique or assessment allows you feedback about your book in terms of theme, flow, structure, characters, and overall content. Our editors and proofreaders provide you with insight and critique to help shape your perception of your book.
Frequently Asked Questions
WHY SHOULD I CHOOSE KBOOK TO EDIT AND PROOFREAD MY BOOK?
Our editors and proofreaders are not just professional and skilled but also great at collaborating with authors no matter how successful they are. Our expert team of publishers, designers, marketers, and account managers is dedicated, reliable, and responsive and takes great care of all your publishing needs.
WHY DO I NEED TO HIRE A PROFESSIONAL TO EDIT MY BOOK?
Editing and proofreading your book is extremely crucial because it conveys how professional and reputable you are as an author. Going through your book multiple times makes you used to it and hence you can miss out on a lot of details. Hence, it's important to hire a professional editor who can offer you objective insight and work on each element of your book to make it flow smoothly.
HOW LONG DOES THE EDITING AND PROOFREADING PROCESS TAKE?
Usually, our editing and proofreading process takes a minimum of 2 weeks and a custom-designed service takes 3-4 weeks. You can communicate your concerns and requirements at the time of booking our service to receive more details about the timeline of your project.
MY MANUSCRIPT HAS ALREADY BEEN COPYEDITED. DO I STILL NEED TO PROOFREAD IT?
Yes, you do. Since copyediting doesn't target small issues, proofreading is essential to remove errors related to spelling, grammar, language, punctuation, and typos. It's important to make your book go through a round of proofreading to make sure it looks professional and refined.
CAN YOU HELP ME WITH MY BOOK COVER AND ILLUSTRATIONS?
Yes, we can help you with both. In addition to offering editing and proofreading, we also provide authors with professional cover designs and illustrations that reflect the theme and essence of your story. You'll be able to work with a designer who has a strong eye for detail and an aesthetic sense of style who will help you design creative illustrations and book covers.
WHAT TYPES OF FORMATS DO YOU ACCEPT FOR A BOOK FILE?
Your manuscripts need to be submitted in Microsoft Word format. Other text-based elements like quotes and captions and tables should be included in the manuscript. Images, graphs, illustrations, and charts can be embedded in the text file but they should be submitted separately as print-ready PNG or JPG files.
DO YOU OFFER FREE REVISIONS?
Yes. We offer unlimited revisions to make sure you're satisfied with the quality of the edited manuscript. You can share your feedback about what you'd like to change in your draft and we'll make sure you receive your desired style.
As a successfully published independent author, I'm always keen on working with different companies each time I publish a new book. I came across KBook Publishing when I was publishing my fifth book and received an effortless and worthy experience that massively grew my insight about my own book.
- I have always been passionate about writing short stories and hence when I first wrote one, I wanted to make sure everything goes perfectly from writing, editing, proofreading, and publishing. I was recommended KBook Publishing by a dear friend of mine and the team understood all my requirements and concerns. They were quite comfortable with my picky nature and allowed me a great experience.
Working under tight deadlines has always daunted me. But as soon as I discovered Kbook for editing my first book, my anxiety turned into relaxation and I got to receive a perfectly polished book draft that didn't need an extra revision.
Check Out Our Editing Services
ADD OUR FORMATTING OR COVER DESIGN SERVICES AT CHECKOUT OR AVAIL THEM SEPARATELY AFTER YOUR BOOK IS EDITED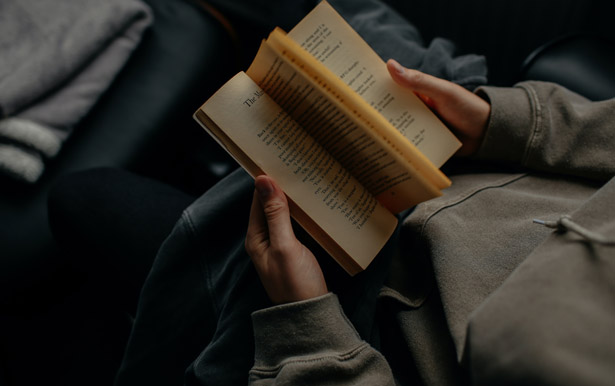 We help every author with their literary endeavour and publish their beautiful books.