BOOK PROOFREADING SERVICES
Tidy Your Book And Make It Ready To Be Published
Tired of going through every single page of your book again and again and fixing the errors? Let our experts handle the hassle of going through each page and fix all the minor gunk!
Our fully vetted book proofreaders have an eye for detail and are skilled at detecting language and grammar errors. Using proper proofreading standards, we'll make sure you receive a polished and refined manuscript.
Get Unmatched Expertise And Prowess
After years of success working at big publishing houses in America, we bring a skilled and experienced team of book proofreaders who offer professional and reliable services. Each proofreader is an expert at a particular genre to offer a comprehensive and effective proofreading experience.
To make sure your book offers an immaculate reading experience to your readers, our proofreaders work on each book of your book carefully and ensure it passes on the message and helps your story get noticed.
We'll go through each page of your book and remove all the gunk so that your story can shine with the perfect structure and layout!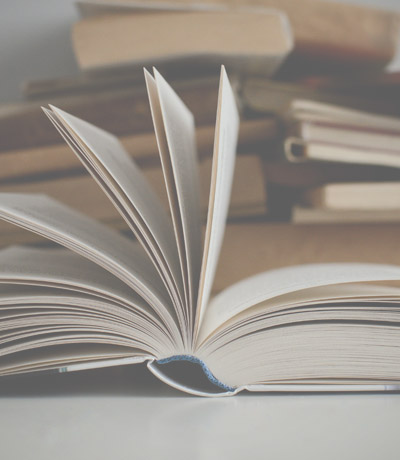 Book Proofreading Package That Suits You Best
Each book proofreading package offers top-notch services so that each author receives the best in all aspects. You can choose your desired proofreading package as per your genre and requirements.
GET STARTED TODAY WITH AN INSTANT AND ACCURATE QUOTE
Frequently Asked Questions
WHY SHOULD I CHOOSE KBOOK TO PROOFREAD MY BOOK?
We employ seasoned professionals with experience at the most prestigious publishing houses in America, so you can rest assured that your book will be handled by a skilled and knowledgeable editor. Kbook has been a leader in the publishing industry for more than ten years thanks to our reputation for integrity, objectivity, and professionalism.
WHY DO I NEED TO HIRE A PROFESSIONAL TO PROOFREAD MY BOOK?
Proofreading helps to remove the minor gunk from your story like misspelled or repetitive words, poorly written sentences, and fixing the grammar issues. As an author yourself, you are vested in improving your work hence it's possible for you to miss out on many things. You may need a fresh pair of eyes to spot things you might have missed.
Put yourself in the readers' position — what would you find confusing or distracting?
A professional proofreader's job is to remove those problems and simplify your writing to help you connect with your readers.
HOW LONG DOES THE PROOFREADING PROCESS TAKE?
Based on the package you choose for your book, it takes a minimum of 2 weeks to proofread your book draft. A custom-designed package takes three to four weeks. The turnaround time also relies on how complex your book is which can take up to four weeks to be completed.
WHAT IS THE DIFFERENCE BETWEEN PROOFREADING AND COPYEDITING?
Copyediting is carried out after your book has gone through a round of substantive editing. It acts as the second round of edit to rewrite chunky paragraphs or sentences, improve the word choice, and smooth the passages that require further development. On the other hand, proofreading focuses on minor details like fixing typos, mechanics, and grammar to make your manuscript neat and tidy and ready to be published.
MY MANUSCRIPT HAS ALREADY BEEN COPYEDITED. DO I STILL NEED TO PROOFREAD IT?
Many people may not feel the need to proofread their works after they have edited them. We recommend each author to avail proofreading services to receive a perfectly refined book that ensures a professional and successful author experience.
CAN KBOOK FORMAT MY MANUSCRIPT OR HELP ME WITH MY BOOK COVER?
Yes, we can do both. We not only edit and proofread your manuscript but also pass it through other essential steps before making it ready to be published. Our formatters work on the technical aspects and arrangement of text and images, whereas our designers craft an attractive book cover for you.
You can choose to add the formatting and cover design services along with the editing package or select each one separately.
WHAT TYPES OF FORMATS DO YOU ACCEPT FOR A BOOK FILE?
Your manuscripts need to be submitted in Microsoft Word format. Other text-based elements like quotes and captions and tables should be included in the manuscript. Images, graphs, illustrations, and charts can be embedded in the text file but they should be submitted separately as print-ready PNG or JPG files.
DO YOU OFFER FREE REVISIONS?
Yes. We offer unlimited revisions to make sure you're satisfied with the quality of the edited manuscript. You can share your feedback about what you'd like to change in your draft and we'll make sure you receive your desired style.
- I was looking for a professional proofreader for my second nonfiction book in the series who could get done with it in a week's time. I was quite anxious as the days of my launch came near but when I started working with KBook, they offered such a smooth experience that made me focus on other aspects of publishing while my book was handled by professionals.
I have been lucky to have worked with a great team at KBook Publishing that looked after each and every aspect of my book and made sure it conveys the said message. I recommend everyone to work with them.
When I completed the first draft of my book, I was in dire need of an editor who could help me edit my book to make it polished for publishing. K-Book Publishing edited and formatted my book in less than a month and helped me meet the tight deadline.
Your book is just a few steps closer to getting published. If you want to make your book stand out to your readers, you'll need to put in some effort into having an aesthetic and attractive cover design that reflects the theme of your story perfectly. Check out our publishing and cover design services to add a whole package to the cart.
Add Our Editing Or Formatting Services At Checkout Or Avail Them Separately After Your Book Is Edited
We help every author with their literary endeavour and publish their beautiful books.