BOOK ILLUSTRATION SERVICES
Get Illustrations That Are Engaging, Memorable, and Full of Life
Your book deserves illustrations worthy of your story. That's why so many bestselling authors choose our illustrators. From concept sketches to colors and full-page illustrations, our illustrators' hand-drawn style creates vivid imagery that will capture readers' imaginations. We offer high-quality and original illustrations for your novels, comic/graphic books, and children's books. The design will be tailored to your book and the aesthetic and style will match your story.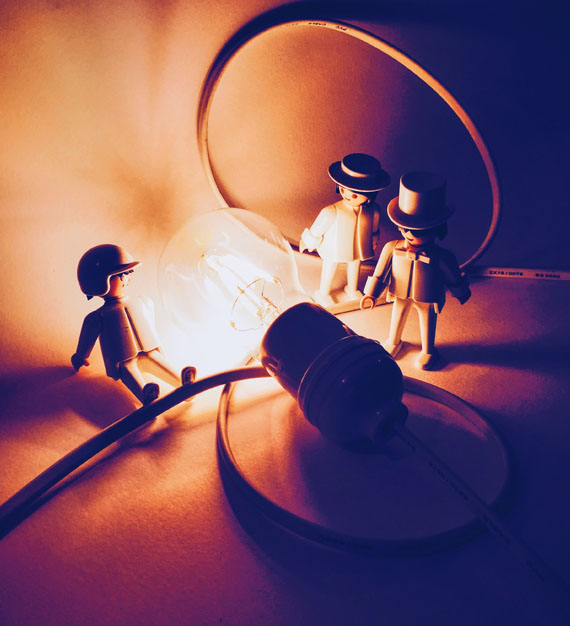 Team Up With Our Creative Illustrators
Our professional and expert illustrators will draw your story and character. With each illustration on the pages of your book, our illustrators will help your story shine through custom-made and attractive sketches and drawings. We have creative and explorative illustrators who have years of experience with children's books, fiction books, and comics.
Make your story shine with attractive and creative illustrations that are in sync with the theme of your book!
Our Book Illustration Services
Comic Book Illustrations
Comic book illustrations make the backbone of comic books. To make your fiction and fantasy books presentable, they need to have accurately designed illustrations that make the readers' minds explode with all sorts of imaginations. To help your story stand out, we design stunning visuals that appeal to the aesthetics of your target audience and resonate with your theme at the same time.
Children's Books Illustrations
Children's books need to be eye-catching, easy to read, and vibrant. The little ones find drawings and sketches quite imaginative and appealing because it enhances the story. Our illustrators know what it takes to create children's books illustrations that instill curiosity in children and make the story shine.
What's Included in the Package?
At KBook, we have thoughtfully designed the book illustration package based on the genre of your book. We consult with you to know the type of designs and graphics you need. We're dedicated to providing our best in the book illustration package through high-quality and affordable book services.
GET STARTED TODAY WITH AN INSTANT AND ACCURATE QUOTE
Frequently Asked Questions
MY BOOK ISN'T READY YET. CAN YOU STILL DESIGN ILLUSTRATIONS FOR ME?
Absolutely! We can design fantastic book illustrations that resonate with your story and capture the essence of your book. You'll need to provide us with the concept of your book so that we can match you with an expert designer in your genre.
WHAT TYPES OF BOOKS DO YOU DESIGN ILLUSTRATIONS FOR?
Our expert designers work on illustrations for fiction books, children's books, and comics. Whatever the type of book you want to publish, we make sure our illustrations instantly attract your desired audience and bring life to your book. We also apply our expertise to design illustrations for every aesthetic and style.
HOW LONG DO THE BOOK ILLUSTRATIONS TAKE?
As soon as you submit your requirements, your designer will get in touch with you within 24 hours. Following the consultation, we start working on the initial concept which usually takes two weeks. The total duration of designing illustrations takes four weeks but it can vary depending on the rounds of revision requested by the author.
CAN YOU REDESIGN MY OLD BOOK ILLUSTRATIONS?
Absolutely! If you already have illustrations in your book that are not satisfactory and don't match the theme of your book, we can help revamp the illustrations. Our designers have redeveloped several book designs and sketches for established authors.
WHAT TYPES OF FORMATS DO YOU ACCEPT FOR A BOOK FILE?
Your manuscripts need to be submitted in Microsoft Word format. Other text-based elements like quotes and captions and tables should be included in the manuscript. Images, graphs, illustrations, and charts can be embedded in the text file but they should be submitted separately as print-ready PNG or JPG files.
My previous experience with a publishing house was horrendous where the editor ghosted me, and my publisher wasn't very responsive. Ever since I heard about K-Book through a friend, I haven't looked back at my decision, and now I get all my copies edited and published by them. They're professional, responsive, and highly talented publishers.
I was looking for an attractive book cover and creative illustrations for my first-ever ebook. Needless to say, I was pretty excited about it, so I wanted someone artistic enough to handle the job for me. K-Book made my dream of an awe-struck cover design come true, and I highly recommend them.
When I completed the first draft of my book, I was in dire need of an editor who could help me edit my book to make it polished for publishing. K-Book Publishing edited and formatted my book in less than a month and helped me meet the tight deadline.
Want a Cover Design for Your Book?
Beautiful book covers are a critical step in selling your book. But finding a graphic designer who's good at both graphic design and book cover design is much easier said than done. With our nationwide network of thousands of graphic designers with experience designing bestselling book covers, you're guaranteed to find the right pick. Contact one today!
We help every author with their literary endeavour and publish their beautiful books.