Attractive Covers Tailored to Your Books and eBooks
A great book cover is essential to separate you from other authors in the field. It's also a valuable marketing tool used to attract your audience and help you stand out. Get a custom-designed book cover for your eBook or printable book from our skilled designers that captures the essence of your book. The design will be tailored to your book and the aesthetic and style will match your story.
Stand out in the crowded marketplace with a book cover that instantly attracts your readers!
Whether you want still images or illustrations in your book, we've got you covered, from cover to cover! We pair you with a designer skilled in your genre to design a fantastic book cover that your readers love.
Grab Your Readers' Attention with Aesthetic Book Covers
It always excites people when they spot a book that instantly grabs their attention and makes them want to read it. This is what a book cover can offer your readers. Use the power of creating a stunning book cover that can help it stand out among others on the bookshelf.
Our book cover designers are explorative and have an aesthetic sense of designing book covers in different genres. Team up with our creative artists and get a cover that hooks people!
Let KBook go through rounds of editing and proofreading and deliver you a perfectly polished, smooth, readable manuscript!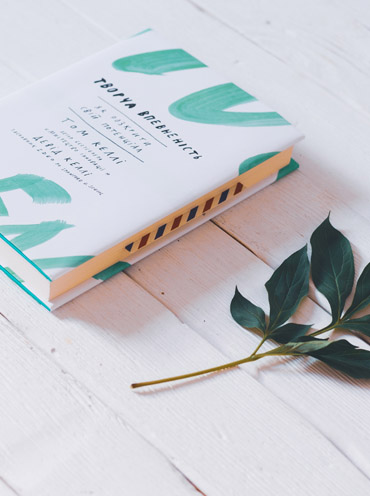 How Does Our Cover Design Process Work?
There's no need to be an expert designer because our cover designers are ready to serve you. We make the cover design process easy for you to make it custom-prepared according to the genre of your book.
Get a free quote and explore our design packages to choose the one based on your preferences.
You'll be connected with a dedicated account manager to answer the questions about your book file.
After your purchase, we start working on your cover and keep you updated about the progress.
Within a few weeks, we send you an attractive and thematically accurate book cover that is ready to attract readers.
What's Included in the Package?
The cover design package at KBook is tailored to the genre of your book. We consult with you to know the type of book cover and graphics you need. With high-quality and affordable book design services, we're committed to providing the best cover design package.
GET STARTED TODAY WITH AN INSTANT AND ACCURATE QUOTE
Frequently Asked Questions
MY BOOK ISN'T READY YET. CAN YOU STILL DESIGN A COVER?
Absolutely! We can design a fantastic book cover that resonates with your story and captures the essence of your book. You'll need to provide us with the concept of your book cover so that we can match you with an expert designer in your genre.
WHAT TYPES OF BOOKS DO YOU DESIGN COVERS FOR?
Our expert designers work on covers of all types and genres. From fantasy fiction to memoir to nonfiction, we create covers for all of them. We also apply our expertise to design covers for every aesthetic and style.
HOW LONG DOES THE COVER DESIGN TAKE?
As soon as you submit your requirements, your designer will get in touch with you within 24 hours. Following the consultation, we start working on the initial design concept which usually takes two weeks. The total duration of designing a cover takes four weeks but it can vary depending on the rounds of revision requested by the author.
CAN I SUBMIT MY OWN IMAGE FOR THE BOOK COVER?
Yes! Our designers can create the cover concept for you and work on whatever image you supply. However, you'll be responsible for securing permission for the use of images and paying the licensing fees yourself. Upon receiving your image, our designers will create the cover concepts based on your style and preferences.
CAN YOU REDESIGN MY OLD BOOK COVER?
Absolutely! If you have a book cover that's not satisfactory and doesn't match the theme of your book, we can help revamp the cover. Our designers have redeveloped several book covers for established authors.
My previous experience with a publishing house was horrendous where the editor ghosted me, and my publisher wasn't very responsive. Ever since I heard about K-Book through a friend, I haven't looked back at my decision, and now I get all my copies edited and published by them. They're professional, responsive, and highly talented publishers.
I was looking for an attractive book cover and creative illustrations for my first-ever ebook. Needless to say, I was pretty excited about it, so I wanted someone artistic enough to handle the job for me. K-Book made my dream of an awe-struck cover design come true, and I highly recommend them.
When I completed the first draft of my book, I was in dire need of an editor who could help me edit my book to make it polished for publishing. K-Book Publishing edited and formatted my book in less than a month and helped me meet the tight deadline.

Want To Get Your Book Edited?
Before jumping on to cover design, your manuscript needs to be all clean and edited to make sure there are no errors in the text and that it's consistent. Get a professionally edited manuscript along with an attractive cover design to receive a smooth and error-free book.
Want Your Book Formatted?
Your book needs to look polished and fine-tuned to make sure your readers and publishers have a smooth reading experience. Explore our book formatting packages and select the one that best suits the needs of your book.
We help every author with their literary endeavour and publish their beautiful books.