ILLUSTRATION CHILDREN'S BOOK
Illustrations That Expand Children's Imagination
Children tend to imagine the world based on their own wild imagination and creative imagery. To supplement their thought process and help expand their imagination, illustrations and sketches in a story play a crucial role for a lot of children's books.
From concept sketches to colors and full-page illustrations, our illustrators' hand-drawn style creates vivid imagery that will capture the little ones' imaginations. We offer intricate and high-quality book illustrations for all types of children's books including fantasy, fiction, comic, and life lessons.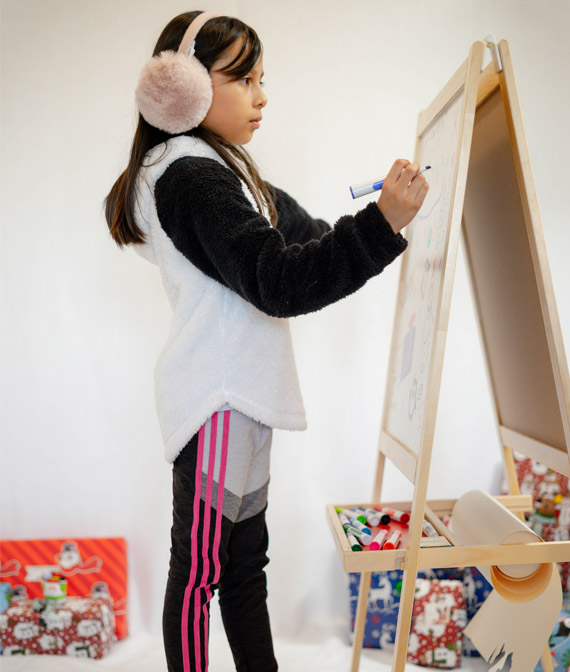 Let Our Creative Illustrators Shape Your Stories
Our professional and expert illustrators will sit down with you to know how you want to shape your characters and stories in the illustrations. With each illustration on the pages of your book, our illustrators will help your story shine through custom-made and attractive sketches and drawings. We have creative and explorative illustrators who have years of experience with children's books, fiction books, and comic book illustrations.
Enhance your story and make it shine with attractive and creative illustrations that are in sync with the theme of your children's book!
Explore Our Children's Book Illustration Package
We have carefully designed the children's book illustration package based on the type of your book and your preferences. We consult with you to know the type of designs and graphics you need and provide our best in our illustration package through high-quality and affordable book designs and sketches.
GET STARTED TODAY WITH AN INSTANT AND ACCURATE QUOTE
Frequently Asked Questions
MY BOOK ISN'T READY YET. CAN YOU STILL DESIGN ILLUSTRATIONS FOR ME?
Absolutely! We can design fantastic book illustrations that resonate with your story and capture the essence of your book. You'll need to provide us with the concept of your book so that we can match you with an expert designer in your genre.
WHAT TYPES OF BOOKS DO YOU DESIGN ILLUSTRATIONS FOR?
Our expert designers work on illustrations for fiction books, children's books, and comics. Whatever the type of book you want to publish, we make sure our illustrations instantly attract your desired audience and bring life to your book. We also apply our expertise to design illustrations for every aesthetic and style.
HOW LONG DO THE BOOK ILLUSTRATIONS TAKE?
As soon as you submit your requirements, your designer will get in touch with you within 24 hours. Following the consultation, we start working on the initial concept which usually takes two weeks. The total duration of designing illustrations takes four weeks but it can vary depending on the rounds of revision requested by the author.
CAN YOU REDESIGN MY OLD BOOK ILLUSTRATIONS?
Absolutely! If you already have illustrations in your book that are not satisfactory and don't match the theme of your book, we can help revamp the illustrations. Our designers have redeveloped several book designs and sketches for established authors.
WHAT TYPES OF FORMATS DO YOU ACCEPT FOR A BOOK FILE?
Your manuscripts need to be submitted in Microsoft Word format. Other text-based elements like quotes and captions and tables should be included in the manuscript. Images, graphs, illustrations, and charts can be embedded in the text file but they should be submitted separately as print-ready PNG or JPG files.
My previous experience with a publishing house was horrendous where the editor ghosted me, and my publisher wasn't very responsive. Ever since I heard about K-Book through a friend, I haven't looked back at my decision, and now I get all my copies edited and published by them. They're professional, responsive, and highly talented publishers.
I was looking for an attractive book cover and creative illustrations for my first-ever ebook. Needless to say, I was pretty excited about it, so I wanted someone artistic enough to handle the job for me. K-Book made my dream of an awe-struck cover design come true, and I highly recommend them.
When I completed the first draft of my book, I was in dire need of an editor who could help me edit my book to make it polished for publishing. K-Book Publishing edited and formatted my book in less than a month and helped me meet the tight deadline.
Want a Cover Design for Your Book?
Your book cover is the first thing that catches your readers' attention even before deciding to read the book. Hire our creative graphic designers and artists to create an eye-catching cover design and ensure an enjoyable experience for your readers.
We help every author with their literary endeavour and publish their beautiful books.