Enhance Your Storytelling with Comprehensive Novel Editing
KBook aims to help self-publishing authors and provide professional support throughout the publishing process until their novels reach the top shelves at all book stores. Our novel editors are professional and skilled at what they do and have been serving authors.
Our team has carefully designed each novel editing package to allow authors from all levels an affordable yet proficient experience. Working with KBook Publishing will help your fiction stories get noticed among thousands of others.
Team Up with Our Fully Vetted Novel Editors
KBook aims to help self-publishing authors and provide professional support throughout the publishing process until their novels reach the top shelves at all book stores. Our novel editors are industry professionals who have worked with the Big Five publishing companies and bring years of experience to serve aspiring authors and publishers and make their stories successful.
Based on the novel editing package you choose, we'll team you up with an editor who will be in touch with you throughout the whole editing process. Your final edited draft will offer a seamless reading experience and will be thoroughly enjoyed by your readers.
Let KBook go through rounds of editing and deliver you a novel that flows smoothly and offers great reader experience!
Our Novel Editing Services
Developmental Editing
Our novel editors work on the elements of storytelling, character development, plot inconsistencies, and loopholes to ensure that your story flows smoothly and seamlessly. Developmental edit is also carried out to focus on the clarity, repetitions, and references. The end product will be a novel edited for major changes and ready to be polished for a final round of copyediting and proofreading.
Copyediting
A round of copyediting is the next step for our editors after working on the story and message of your novel book. Our copyeditors focus on correcting language errors, grammar, punctuation, typos, and spellings for your novel. Our Copyediting process also reviews your book for factual accuracy, consistency, and timeline. You'll receive a novel free from major gunk and all set to be proofread.
Proofreading
Once your novel manuscript is refined, proofreading touches upon the minor errors related to grammar, language, and punctuation that tend to be overlooked and missed during the editing process. This final step is crucial to ensure your novel looks perfect and professional.
Manuscript Critique
Unlike a comprehensive edit, manuscript critique assesses your story and message for its strengths and weaknesses, plot, pacing, and style. We offer a thorough critique of your written work and advise you to make these elements stronger. Consider this as an entry-level edit where we only offer critique without editing ourselves.
Explore Our Novel Editing Packages
Explore our novel editing packages and choose what suits you best. Each package has been curated to serve professionals and amateurs alike.
GET STARTED TODAY WITH AN INSTANT AND ACCURATE QUOTE
Frequently Asked Questions
WHY SHOULD I CHOOSE KBOOK TO EDIT MY NOVEL?
Our seasoned editors and proofreaders not only provide you with their service but also help you get noticed as an author by offering honest feedback throughout the collaboration. We bring years of industry experience to serve professional and new authors alike no matter how successful they are.
WHY DO I NEED TO HIRE A PROFESSIONAL TO EDIT MY NOVEL?
Book editing is the art of making the written word as clear and as effective as possible. You, as an author, are intrinsically motivated to improve your work, so it's quite likely you'll overlook some things. It might be beneficial to look at things from a different perspective. Since you can't read your book objectively as a reader, you'll need to work with a professional novel editor who works on each aspect of your novel and make sure it flows smoothly.
HOW LONG DOES THE EDITING PROCESS TAKE?
Our novel editors take 2 weeks to edit your sci-fi, romance, fantasy, and thriller novels. The duration of the editing process depends on the genre, complexity, and deadline of your book.
CAN KBOOK FORMAT MY MANUSCRIPT OR HELP ME WITH MY BOOK COVER?
Yes, we can. As one of our publishing services, formatting plays a huge role in making the interior and text in your novel perfectly arranged and designed. It also distributes your novel into front and back matter to organize the content.
You can add the formatting package along with editing and proofreading or book it separately.
WHAT TYPES OF FORMATS DO YOU ACCEPT FOR A BOOK FILE?
We accept all the manuscripts in Word format. You can also send us embedded imaged, graphs, and tables in the same file but we appreciate receiving them as a separate document. All your images and graphs should be in JPG or PNG format.
DO YOU OFFER FREE REVISIONS?
Absolutely. We offer a free round of revision for your novel in case you're not satisfied with the editing process. Our editors ensure you're content with your experience and work closely with you throughout the whole service.
I spent months editing my fantasy novel only to face rejection from my publisher. I didn't realize at the time how important hiring a professional editor would be until a colleague of mine recommended KBook Publishing. I was impressed to receive a collaborative and fast service that I started recommending KBook Publishing to all my author friends.
Working with Kbook Publishing has been a life-changing experience for me. They paired me with a professional editor from their team who worked on each word and paragraph of my book just to make sure I don't miss out on anything.
Upon completion of the first draft of my science fiction novel, I spent months finding an editor who could offer me a seamless and affordable service. It didn't work out until I signed up with KBook Publishing that helped me improve so much in my book and offered massive feedback throughout the whole editing process.
Check Out More Services By KBook
Our publishing packages are thoughtfully designed to help independent authors get published on their desired self-publishing marketplaces. We provide high-quality and leading publishing services to help get your book across to a wide audience. Explore our Amazon publishing services.
Add Our Formatting Or Cover Design Services At Checkout Or Avail Them Separately After Your Book Is Edited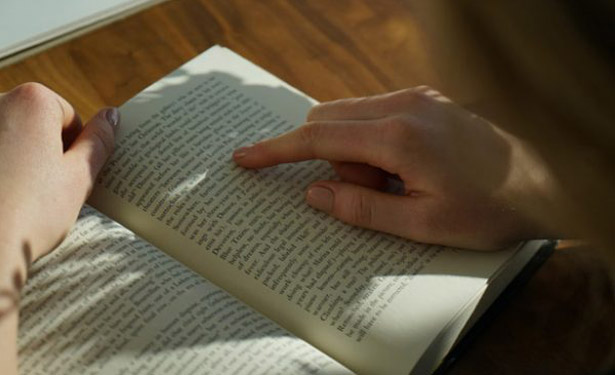 We help every author with their literary endeavour and publish their beautiful books.