EBOOK FORMATTING SERVICES
Self-Publish a Neat eBook on Amazon
$199
Frustrating and overpriced eBook formatting services can leave you feeling ripped off. Isn't it time you had a partner with a better offer?
Our professional eBook formatters guarantee organized pages, proper layout, organized chapter titles, eBook-friendly content to meet the self-publishing guidelines of Amazon Kindle Direct Publishing. Get ready to rank your book high up on Amazon!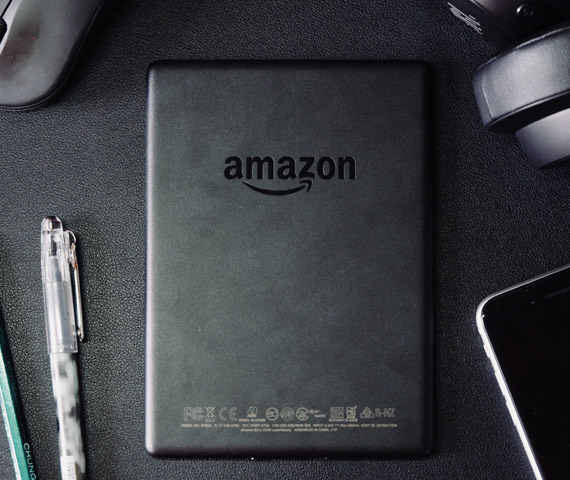 Why Does Your Kindle Book Need Formatting?
KBook Publishing's professional eBook formatting services are the best way to launch your eBook career. Whether you are looking to maximize sales on Amazon or raise the visibility of your book in search engine rankings, Our self-publishing services can help. Professional, affordable formatting for indie authors, KBook gives you the content control and branding power you need to stand out in Kindle Book Stores.
Let our experts apply their formatting skills to your eBook and make it look polished and professional!
How Does Our KDP eBook Formatting Process Work?
As experts in the publishing industry, we understand how tiring it can be to prepare an eBook for Amazon publication. We make the book formatting process easy for you to make it custom-prepared according to your chosen format and style.
Within a few days, we send you a completely polished, technically accurate, and quality-checked eBook file that is ready to get published.
You'll be connected with a dedicated account manager to answer the questions about your manuscript and packages.
Get a free quote and explore our eBook formatting packages to choose the one based on your preferences.
After your purchase, we start working on your draft and keep you updated about the progress.
What Package Is Right For Me?
At KBook, we have thoughtfully designed the formatting packages based on what your eBook needs and what suits your budget. We're dedicated to providing our best in all formatting packages through high-quality and affordable eBook formatting services.
GET STARTED TODAY WITH AN INSTANT AND ACCURATE QUOTE
Frequently Asked Questions
WHY DO I NEED TO FORMAT MY EBOOK?
When you're done with writing and editing your eBook, it needs to be formatted according to the standard formatting guidelines provided by online platforms so that the interior or layout of the text looks polished and neat. Many independent publishing houses require an author to format their eBook manuscript before uploading it to their websites. Even if you're self-publishing, your book will still need to have that professional look from the inside to ensure a smooth and consistent experience by your readers.
HOW LONG DOES THE FORMATTING PROCESS TAKE?
Based on the package you choose for your eBook, it takes a minimum of 2 weeks to deliver a formatted eBook file. A custom-designed package takes three to four weeks. The turnaround time also relies on how complex your ebook manuscript is which can take up to four weeks to be completed.
DOES KBOOK EDIT OR PROOFREAD MY EBOOK DURING FORMATTING?
We do not edit or proofread your eBook during formatting as we tend to focus only on the technical and design aspects during this process. If your manuscript isn't already edited and proofread when submitting for formatting, you can choose to add our editing and proofreading package along with formatting to receive an all-in-one service that your eBook needs.
MY EBOOK HAS IMAGES, GRAPHS, NOTES, AND TABLES. CAN YOU ACCOMMODATE THEM DURING FORMATTING?
Absolutely. Our professional formatting services provide a complete makeover of the interior of your eBook, no matter what it contains. The complex elements will be properly added and formatted to ensure a good reader experience.
WHAT TYPES OF FORMATS DO YOU ACCEPT FOR AN EBOOK FILE?
Your manuscripts need to be submitted in Microsoft Word format. Other text-based elements like quotes and captions and tables should be included in the manuscript. Images, graphs, illustrations, and charts can be embedded in the text file but they should be submitted separately as print-ready PNG or JPG files.
WHAT DO YOU MEAN BY A PRINT-READY IMAGE?
A print-ready image file has the following features:
Full size (larger than the print size)
High resolution (at least 300 dpi)
TIF, PNG, or JPG format
True color – grayscale, full color, or black and white
Flat (with no layers)
My previous experience with a publishing house was horrendous where the editor ghosted me, and my publisher wasn't very responsive. Ever since I heard about K-Book through a friend, I haven't looked back at my decision, and now I get all my copies edited and published by them. They're professional, responsive, and highly talented publishers.
I was looking for an attractive book cover and creative illustrations for my first-ever ebook. Needless to say, I was pretty excited about it, so I wanted someone artistic enough to handle the job for me. K-Book made my dream of an awe-struck cover design come true, and I highly recommend them.
When I completed the first draft of my book, I was in dire need of an editor who could help me edit my book to make it polished for publishing. K-Book Publishing edited and formatted my book in less than a month and helped me meet the tight deadline.
Don't Forget Your Print Book
Make sure your print book looks smooth, error-free, and perfectly formatted. Get a professionally edited manuscript that your readers enjoy.
We help every author with their literary endeavour and publish their beautiful books.