APPLE BOOKS SELF PUBLISHING
Sell Your Books Globally on Apple Books
$499
Millions of users worldwide use iPhones and iPads for access to better technology. As an indie author, you can benefit from this opportunity and make your books available on Apple Books which is equally competitive to huge digital marketplaces online.
KBook will help you with each step of self-publishing your book on Apple Books and help you choose the right keywords to rank your books higher in search results. You don't need to be that savvy because our publishing specialists will publish and market your book successfully on Apple Book Store.
Why Publish on Apple Books?
Apple Books is rapidly increasing in popularity and gains a million users each week. It has easily become the second most sought-after publishing platform after Amazon, stealing the spot from B&N. In comparison to other digital marketplaces, Apple Books offers 70% royalties no matter the price of your book and required no exclusivity so that you can sell your books anywhere.
The more platforms, the better chances of success! Publish on Apple Books and increase your chances of having a strong international presence.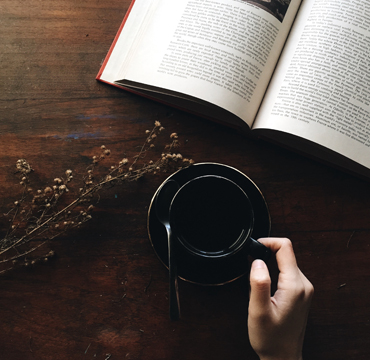 Explore Our Apple Books Self-Publishing Packages
Each of our packages is thoughtfully designed to help authors raise the ladders of success and expand internationally. You can also receive custom packages based on the type of services you need.
GET STARTED TODAY WITH AN INSTANT AND ACCURATE QUOTE

Complete Author Support
We make your self-publishing journey a little less daunting and help you at each step of your author journey by collaborating and communicating effectively.
Expert Yet Affordable Services
KBook takes pride in bringing years of industry experience and offers top-notch expertise. With a professional in-house team of publishers, we help you achieve new levels of success.
Highly Reliable And Responsible Team
We have a dedicated team of customer representatives, account managers, and professional publishers that stay in touch with you and help at each step of the publishing process.
Frequently Asked Questions
WHAT IS THE DIFFERENCE BETWEEN TRADITIONAL PUBLISHING AND SELF-PUBLISHING?
The traditional publishing model entails you publishing your book with the help of an established publishing house that will handle the editing, design, publication, and distribution of your book. Because your agent and publisher will handle it on your behalf, you don't have to worry about getting individual services yourself. A disadvantage of this publishing method is that your publishing house decides where and how your book will be sold.
Unlike traditional publishing, self-publishing gives you greater control over how your book is edited, published, and distributed, and you receive all royalties.
HOW CAN NEW AUTHORS TAKE ADVANTAGE OF YOUR SELF-PUBLISHING PACKAGES?
We welcome all kinds of authors and serve them regardless of their professional level. In fact, we highly encourage first-time authors so they can receive the most professional publishing services through our platform. If you feel like you can't afford the ready-made packages, we can sit down and discuss your budget and requirements and custom prepare a self-publishing package for you.
HOW MUCH WILL I GET PAID ON APPLE BOOKS?
A great advantage of publishing your books on Apple Books is that you'll receive 70% commissions or royalties no matter what price range you select. This is not possible on Amazon Kindle because it allows two royalty options depending on the price range you set. Moreover, Apply Books also gives you complete control over your book so that you can sell it on other publishing platforms as well.
WHAT IS INCLUDED IN YOUR APPLE BOOK PUBLISHING PACKAGE?
We offer both fixed and customized book packages depending on your preference. Each Apple Book publishing package includes publishing only so if you want to benefit from more services like editing, formatting, and cover design, you'll have to choose each of them separately.
DO YOU ENTERTAIN FREE REVISIONS?
Absolutely. We are only satisfied when our clients are completely satisfied with our services and hence we offer free revisions. Our publishing packages come with a fixed number of revisions unless it includes premium features that allow unlimited free revisions.
When I was done writing my book, I struggled with getting it published through the traditional route and had no idea about where to start with self-publishing. Luckily, I came across KBook whose brilliant team collaborated well with me throughout my publishing journey and helped me publish the digital copies on Apple Books and Amazon. They're very professional, dedicated, and completely transparent about their services.
I had been writing my books for four years now and had never published them on any online store. Since technology is growing faster each day, I wanted to benefit from the opportunity to connect with a larger audience over the internet and sell my books internationally. KBook offered numerous self-publishing packages to help me understand each service and cost and make sure my book is categorized well on Apple Bookstore.
Working with KBook has been a totally pleasant experience for me. I wanted to publish directly with Apple Books but after knowing that KBook handles each step on its own and offers complete author support throughout, I didn't think twice and let them handle my second book. The team was extremely helpful and professional and helped me with each step of Apple Book publishing. I received an epub version of my book that I sold to another publishing platform. I highly recommend working with KBook.
Our Publishers Have Years of Industry Expertise
KBook was founded with the sole aim of providing new and struggling authors professional services to make their publishing journey easy. We understand how daunting it can be to publish a book on your own and this is why we have thoughtfully designed skilled services for you. Let our experts handle each step so that you can relax and get a completely ready book file published on Apple Books.
Ready To Publish on Apple Books?
We help every author with their literary endeavour and publish their beautiful books.