KOBO SELF-PUBLISHING SERVICES
Self-Publish Your Books on Kobo
$349
Want to benefit from publishing your eBook on multiple platforms? Kobo provides a digital forefront to self-publishing indie authors and gives them a chance to become successful in their journeys. Kobo carries huge value if you're starting out on your independent author journey and KBook makes it possible for you to distribute your eBooks on Rakuten Kobo which is equally competitive to Kindle Unlimited.
Join hands with our Kobo team who is expert and professional and will help you at each stage of the publishing process. We bring the best team in the industry on board who knows what it takes to make a book successful.
Increase your eBook Sales with KBook Publishing Company
Kobo is a popular self-publishing eBook platform designed to help make you and your eBooks stand out from the crowd. You can own all the digital rights media and get to publish your eBooks in PNG format and ePUB both. As the leader in self-publishing, Kobo has a strong reputation for providing quality eBook reading experiences and opportunities for self-publishers to promote their work. With a Kobo writing app for every device, you can easily publish eBooks that people can read anywhere, anytime.
KBook offers an e-Book creator and distribution platform for independent authors and publishers to publish, market, sell and distribute their eBooks to millions of customers around the world. We help you market your book effectively and set your price so that you receive maximum royalties and get to promote your eBook seamlessly.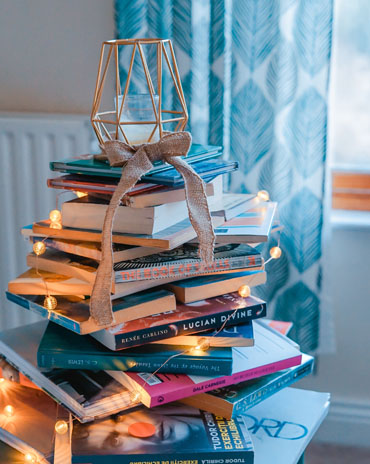 KBook Makes Publishing on Kobo Easy with a Smooth Publishing Process
The Kobo Writing Life is a free, international platform for self-publishing and promotion. It's designed to help you get your book's title written, published, and sold on the Kobo store.
Tens of thousands of writers have already joined the Kobo Writing Life and are writing books, getting them published, and marketing them around the world. They are learning how to publish eBooks on Kobo with the help of KBook Publishing. The Kobo Writing Life is free to join and offers unlimited support from publishing experts who can guide you through every step of the publishing process: from writing your book to making it a global success.
Our self-publishing service for distributing eBooks on Kobo lets you design your book cover and content, publish and sell your eBook with ease with its simple process. You can sign up and get a quote for free if you are an author or publisher and easily publish your eBook on Kobo with just a few clicks!
Frequently Asked Questions
Is Kobo good for self-publishing?
Kobo is one of the best publishing platforms for self-publishers. You can publish both eBooks and paper books through the Kobo Writing Life program. Kobo's self-publishing portal KBook is a good option for indie authors and publishers who want to add another channel to their sales mix. It has an excellent audience reach with one of the largest user bases in the market. Like Amazon, Kobo offers a variety of reading devices including the Kobo eReader and the Rakuten Edy eReader.
How do I self-publish a book on Kobo?
Self-publishing on Kobo is a simple process. Start by visiting the Kobo website, and registering your book for free. Follow the instructions to create an account and enter your book information. Once you've done this, you can upload your book in any format that Kobo supports (EPUB is the most common for ebooks). The software will automatically check your book for errors and give you the option to publish your book. The whole process should take less than 10 minutes which can be even less if you choose KBook Publishing to own this responsibility.
How do authors get paid on Kobo?
Kobo authors can earn 70% royalty on books sold to customers in the US, UK, and Canada and expand to more locations rapidly. Kobo pays royalties monthly for sales in the previous month.
Kobo eBooks are sold in over 100 countries and are available in thousands of retail locations. Kobo offers its self-publishing authors some of the highest royalty rates in the industry. Its royalty structure for books is very similar to that which is offered by Amazon Kindle Direct Publishing, with the exception that Kobo pays a higher royalty rate on digital book sales than Amazon.
How long does Kobo take to publish?
So, you've written a book and you're ready to publish. You see all of these people making thousands of dollars a month on self-published books, so why not you? Kobo makes it easy for anyone to publish their book and sell it on their website. But how long does Kobo take to publish your book?
Luckily, publishing books on digital platforms including Kobo and Amazon just takes a few minutes. Within 24 hours of uploading your book on Kobo, your book is available for your readers to buy and view and for you to market it.
Expand Globally and Publish on Rakuten Kobo
Many authors are unaware of the fact that they can self-publish and sell their eBooks on multiple eReader platforms. Kobo is a digital bookseller with over six million eBooks in its catalog and nearly 30 million users. Kobo empowers authors with all the tools required to publish, promote and sell their content on its platform and many others.
One of these tools is Kobo Writing Life which is a subscription service that enables Kobo writing life authors to edit, manage and publish their eBook content. It also boasts a social networking feature that allows them to connect with other writers and Kobo readers. Kobo Writing Life offers assistance from Kobo's professional publishing team, which will provide guidance throughout the entire publishing process.
Kobo Writing Life can be accessed for free, but the platform does offer premium services for an annual fee. It also features a step-by-step guide for self-publishing authors to follow as they create their eBook files. Once the author has created their eBook files, they can upload them onto Kobo Writing Life.