Get Your Book Completed & Published
in 3 Simple Steps
We make the whole book writing process simple, fast, and affordable.
First, we collect all the data you can share in the form of text, notes, diaries, journals, photos, etc., and then arrange multiple interviews between the biography writer and you to learn your life story for outline creation.
The writer develops chapters and sends them to you for review. Once all chapters are approved, the memoir draft is compiled and formatted as per the publishing standards for digital and print versions.
Once the QA department reviews and confirms the quality is up to the mark, the publishing department takes the seat and gets your biography published on online stores like Amazon and others in the print version.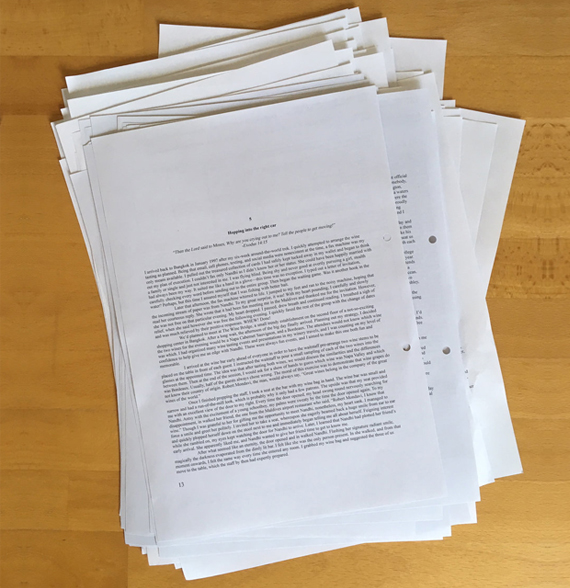 Already Written Your Manuscript But Not Sure If It Is Good Enough?
Don't worry! Our expert biography editors got you covered.
Kbook Publishing is a comprehensive memoir/autobiography writing service. Our seasoned editors will polish your life story manuscript to turn it into a masterpiece without losing your personal touch.
Our expert edits and sends it back to you in the best version
We offer three packages, or a custom service tailored to your specific request.
ROYAL
Cover the most important
parts of your story
55-70 page hardcover book
4 hours of interviews
Up to 70 pages, 15,000 words
Include up to 20 photos
10 copies of your beautiful hand crafted book
Get Started
IMPERIAL
Tell your story - our
most popular package
75-120 page hardcover book
6 hours of interviews
Up to 120 pages, 30,000 words
Include up to 30 photos
15 copies of your beautiful hand crafted book
Get Started
SIGNATURE
Your story recorded in
greater depth & detail
125-200 page hardcover book
8 hours of interviews
Up to 200 pages, 50,000 words
Include up to 40 photos
20 copies of your beautiful hand crafted book
Get Started
100% FREE and Unlimited Revisions
You may recall a few events with more vivid details that you missed in the early interviews and the data you sent. Thus, in most cases, clients need a few rounds of revisions. Since memoir writing is a creative process, there could also be room for further improvement. In short, revisions are inevitable. We never charge you for revisions to keep our memoir writing services affordable.
It's been a great pleasure working with Kbook Publishing. These guys are excellent writers, editors, and marketers. They have made it possible and enjoyable for me to republish my memoir, which was an utter mess on my laptop. They hit the mark perfectly for my book. They are the epitome of professionalism, organization, and intelligence. I was fortunate to have them on my side.
I must thank you for using all of your professional knowledge to create my mother's memoir, which far surpassed my expectations in several respects. Working closely with the writer to complete this amazing book in honor of my mother is the biggest joy of my life. Thank you again for making me proud in front of my mother.
I love to write, but I soon came across the reality of this when I got rejections on my manuscript, even from my family members. So, my search for corrections and editing led me to Kbook Publishing, and I had a detailed discussion with the editor before hiring. Their editing abilities dramatically improved my manuscript. The money I spent on it was the best investment I have ever made.
Are You Ready to Have Your Memoir/Autobiography Ready-to-Read Fast & Within Your Budget?
Kbook Publishing is the best service you can approach to preserve your life story or someone near and dear to you.