eBook Marketing Services for Self-Published Authors
Want to make sure your eBook garners the attention of thousands of online readers? eBook marketing and book promotion make a huge difference when it comes to making your eBooks visible to your target audience. If you want to make sure your hard work doesn't go unnoticed, you'll need to have a smart book marketing strategy so that more and more people can set their eyes on your digital copies.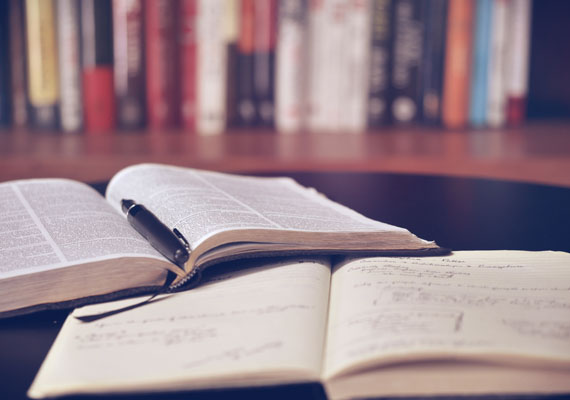 Ebooks are increasingly popular. They allow you to reach a broad audience and keep your costs low. Millions of readers prefer reading books in a digital format because it's portable and user-friendly, making eBooks the first choice for new authors for broader distribution.
What's more? You can promote your eBooks quite conveniently too. Whether you choose to publish your book on Amazon KDP, Apple Books, or Kobo, we'll help you use the marketing tools you need to launch your books successfully.
Does KBP Help Authors with Amazon Book Marketing?
Yes, we do. Amazon is the largest online book retailer and hence a platform that is sought after by most self-publishing authors. Together with helping authors with Amazon self-publishing, KBP also provides you with an attractive and affordable Amazon book marketing service that will make your KDP journey seamless and effective.
How KBP Markets Your Books and eBooks?
Your journey doesn't stop right when you hit publish. The key to increasing the viability of your book online is to have a solid eBook marketing plan that will not only get it in front of your readers but also increase your chances of boosting your online sales. KBP follows the following steps to help you succeed in your self-publishing journey:

Ebook Marketing Strategy
First and foremost, we get to know your book goals and vision and create a strong marketing strategy for your eBook. Our book marketers are proactive and receptive to your needs.

Ebook Landing Page
It's crucial to have a website where your readers can directly engage in the conversation with you and the online community. We create a dedicated landing page for your eBook to reach this goal.

Social Media Plan
To help you reach a wider audience, our eBook marketers create an engaging presence on all the social media and book platforms where readers actively participate in conversations surrounding your eBook.

Paid Promotions
Together with promoting your eBooks organically, we also advertise your books online to help you expand your reach and boost sales. This can help gain more traction if you want to speed up the process.
Frequently Asked Questions
What is book & eBook marketing?
Book marketing involves promoting your book both as print versions and digital copies by distributing them in a way that creates a buzz around your book. One of the main things to focus on when self-publishing your book is how you'll get to show it to more and more readers. If you're a new author, not many people will get a chance to set their eyes on your book unless you establish its presence.
How do I market my eBook in 2022?
To market your books and eBooks, you can send out advance reader copies to book bloggers and renowned names in the industry, create a social media presence, write a blog, and join an author or reader community to get noticed. The best way to promote your eBook is to use the marketing tools provided by your online retailers such as Amazon KDP or Apple Books so that your books are displayed in the right categories at the right time. You can also set a promotional price on your eBook a few days after its launch to make the most out of its sales.
Where can I promote my eBook?
Social media has to be your go-to marketing tool to advertise your eBook organically and through paid advertisement. Hence, social media and PPC advertising can be great ways to market your eBook online. But these aren't the only marketing tools. You can also choose to promote your eBook through blogs, email newsletters, and in-person events or mini gatherings which can provide a comprehensive marketing plan for your eBooks.
MY MANUSCRIPT HAS ALREADY BEEN COPYEDITED. DO I STILL NEED TO PROOFREAD IT?
Yes, you do. Since copyediting doesn't target small issues, proofreading is essential to remove errors related to spelling, grammar, language, punctuation, and typos. It's important to make your book go through a round of proofreading to make sure it looks professional and refined.
CAN YOU HELP ME WITH MY BOOK COVER AND ILLUSTRATIONS?
Yes, we can help you with both. In addition to offering editing and proofreading, we also provide authors with professional cover designs and illustrations that reflect the theme and essence of your story. You'll be able to work with a designer who has a strong eye for detail and an aesthetic sense of style who will help you design creative illustrations and book covers.
WHAT TYPES OF FORMATS DO YOU ACCEPT FOR A BOOK FILE?
Your manuscripts need to be submitted in Microsoft Word format. Other text-based elements like quotes and captions and tables should be included in the manuscript. Images, graphs, illustrations, and charts can be embedded in the text file but they should be submitted separately as print-ready PNG or JPG files.
DO YOU OFFER FREE REVISIONS?
Yes. We offer unlimited revisions to make sure you're satisfied with the quality of the edited manuscript. You can share your feedback about what you'd like to change in your draft and we'll make sure you receive your desired style.
eBook Marketing and eBook Promotion Services for All Genres
Whether you're self-publishing your book for the first time or fifth, you'll find it challenging to make your way through an overly saturated and competitive industry if you fail to promote your book decently. There are so many authors struggling to succeed with their new and promising stories because many of them don't bother investing in book marketing services that can help them tremendously in achieving success, especially if it's their first book.
KBP offers a comprehensive marketing plan from authors from all walks of life. Our team is filled with industry experts with experience in a variety of book genres that will help you find the one who matches your requirements. From creating book promotion sites and incorporating strong marketing strategies to focusing on eBook promotion through effective social media campaigns, we increase your chances of gathering more book sales through our promising book marketing service.